2 Bedroom | 2 Bath | Loft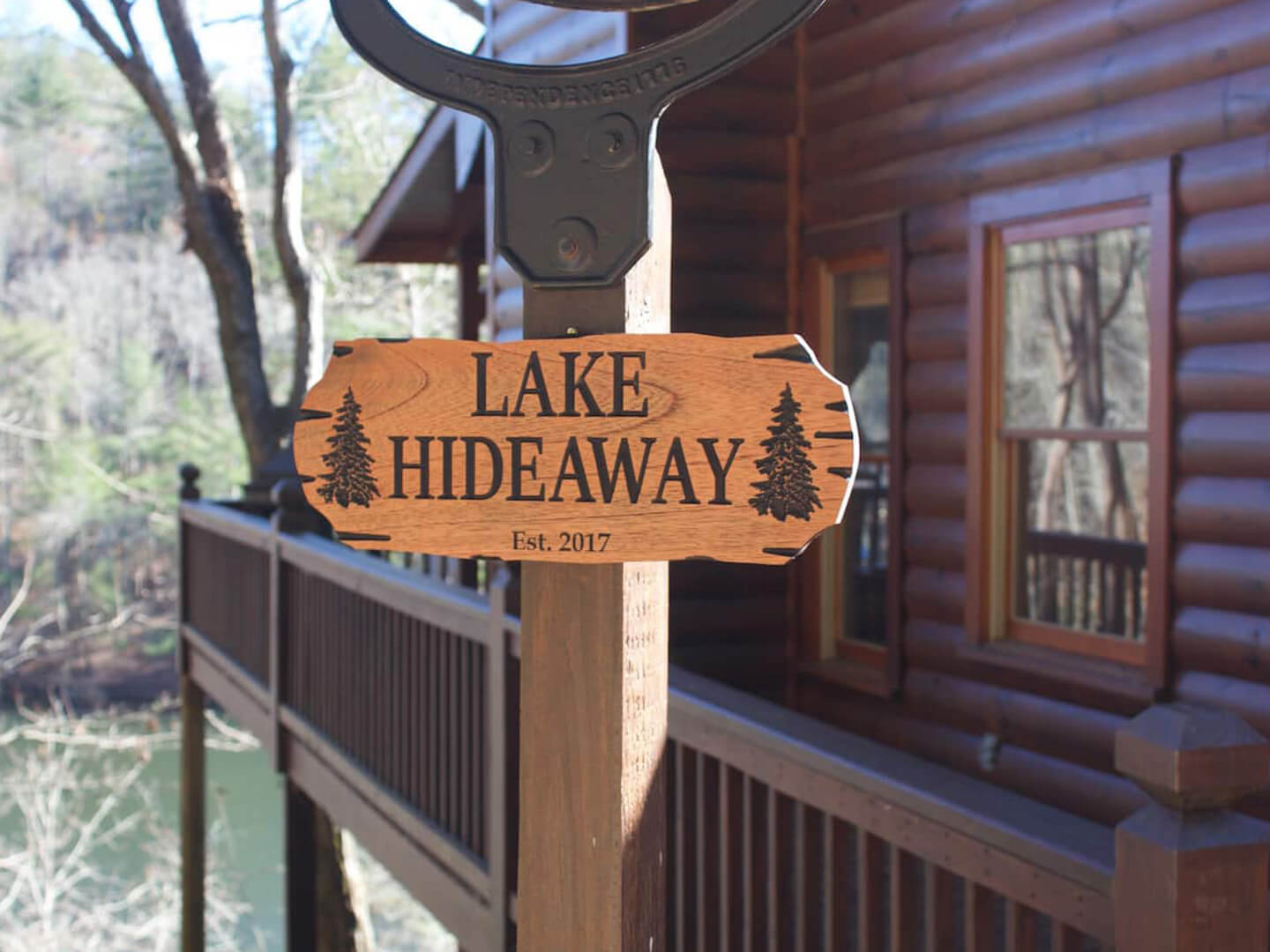 Lake Hideaway! A true hidden gem nestled perfectly on the shores of Lake Allen with year-round mountain and lake views! Fishing, canoeing, hiking and more – a true adventurous getaway; secluded and private. Your own private dock for fishing and more! Beautiful professionally designed interior with plush towels, quality linens, organized kitchen with quality cookware and more! This cabin exudes glory and peaceful serenity.
***Please inquire for large group accommodations.
5 out of 5 stars
My wife and I spent 3 nights at this lovely cabin. Sheena is a thoughtful and caring host who allows for privacy. However, we felt assured that should we need anything she would be easy to contact and that is a nice assurance to have while away from home. We came to celebrate my 40th and she left a kind card and some delicious peach cider. The cabin itself is great..spotlessly clean, well appointed, with all things you probably forgot at home (especially in the kitchen). My wife enjoyed the jacuzzi tub with forest view from the window. The cabin is close enough to nearby towns that there is plenty to do. Should you want to stay in for the day the cabin provides a lovely view of the lake with all the flora and fauna surrounding and plenty of natural light. As others have mentioned to reach the dock there is a fairly steep trail. But, it is modified to provide a secondary, less steep path that can be taken and the distance is short. We did mostly enjoy this lake for the view and spent our days fishing at nearby Lake Nottely, and the Toccoa River. This cabin is so cozy, just come enjoy a cup of coffee while you watch the sun rise over the lake ...and see for yourself!